teacher student film
Pioneering woman director Kathleen O'Brien looks at NZ Correspondence School education in this 25-minute National Film Unit short. Lessons are sent from the school's Wellington base to far-flung outposts, for farm kids and sick kids, prisoners and immigrants, from Nuie to Northland. Letters, radio and an annual 'residential college' at Massey connect students and teachers. In a newspaper report of the time, O'Brien remembering being stranded at Cape Brett lighthouse "for four days without a toothbrush and wearing only the clothes she stood up in".
The lessons have travelled many hundreds of miles so that small fry on a lighthouse can learn the three 'R's.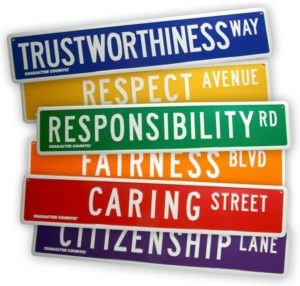 Teachwithmovies.org is a Character Counts
" Six Pillars Partner " and uses the Six Pillars of
Character to organize ethical principles.
Search hundreds of movies organized by subject that TWM recommends as the best of the best in meeting curriculum standards while providing students with stellar educational experiences.

JBFC's new curriculum is a series of hands-on projects that emphasize process, challenge-based learning, collaboration, and reflection. Image, Sound, and Story provides a scaffolded progression to support learners as they develop their visual and aural communication skills.
The JBFC supports educators with curriculum for innovative literacy education. In our age of visual communication, students who are truly college- and career-ready demonstrate skills of critical analysis, creative collaboration, and multimedia communication. From Pre-K through grade 12, all our programs are aligned with the Common Core State Standards for English Language Arts & Literacy.

This lesson is for teenagers or young adults with a language level of A2-B2 and focuses on discussing and writing film reviews.
Aims:
Reference:
http://teachwithmovies.org/
http://education.burnsfilmcenter.org/education/for-schools
http://www.teachingenglish.org.uk/article/film-reviews
http://www.westendstage.com/